History of Harper Creek Community Schools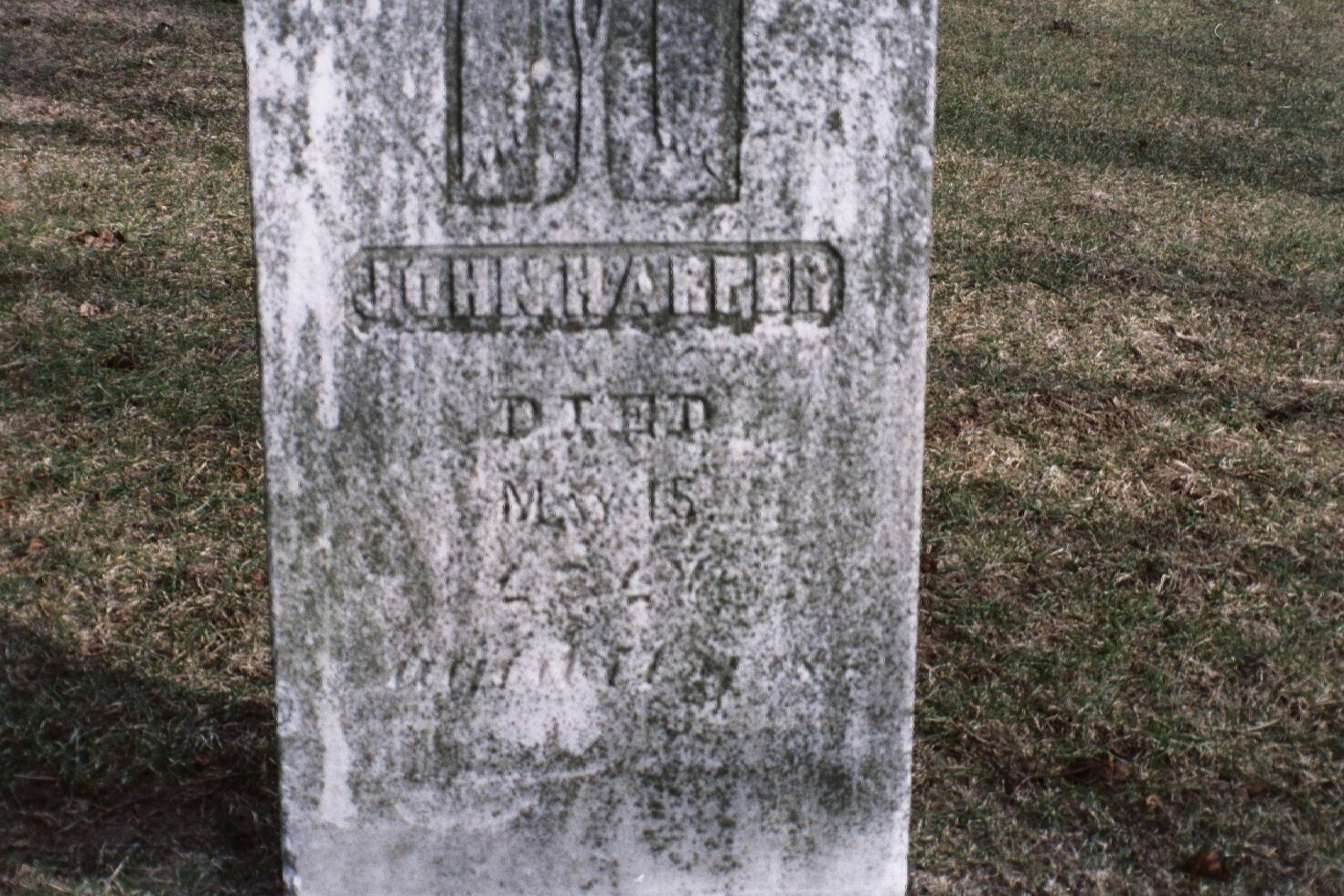 John Harper is buried in the cemetery just south of the 11 Mile Road and East Michigan Avenue corner. Harper Creek, originally known as Calhoun Rural Agricultural School District, once consisted of many country schoolhouses.

Harper Creek History Corner
(Data taken from a Battle Creek Enquirer article dated Sunday, October 30, 1977, provided by Cheryl Turner.)
John Harper was a captain in the War of 1812. After three years of fighting, the government had little or no money to pay the officers who had served their country well. In lieu of money, the government offered bonus land in the "west" for payment. Harper claimed his land in 1834, arriving with his land patent signed by President Andrew Jackson.
Moving to the area from Batavia, New York, Harper, along with his eight children, cleared the land and built a sawmill. The 134 acres of land contained meadows, hardwood timber, and a creek. Harper Creek flows from Graham Lake, through Leroy, Newton, and Emmett townships, empties into Minges Creek, and eventually flows into the Kalamazoo River. Local stories tell of a Native American Indian trail that followed the banks of the creek. Fur pelts were carried along the trail and were traded in the Marshall area.
Although Harper's sawmill and log home are gone, the frame house, built on a slight knoll overlooking the site of the sawmill, still stands at 6994 B Drive North. As you drive past, you will see the original barn with its eight-inch square timbers, held together by large square nails.
After Harper's death in 1847, his daughter, Mrs. Sophia Henderson, inherited the property. Harper is buried in the Sandstone Cemetery on 11 Mile Road.
When organized in 1949, the Harper Creek Community School district was called the Calhoun Rural Agricultural School District. Mr. Guy Morgan, a school board member for nine years, and his family, are attributed with suggesting the name of Harper Creek Community Schools.
Harper Creek School Fight Song
Harper Creek Schools, Harper Creek Schools, we are all for you.
We will lift our colors high, the white and the blue—rah, rah, rah.
We are Beavers, loyal Beavers, leaders in the fight,
We will always do what's right, so fight—fight—fight!
Harper Creek Alma Mater Song
Harper Creek we sing to thee
The blue and the white.
All hail our high school alma mater
Sing with all our might.
We lift our voices loud and clear
Let it fill the air.
Oh, Harper Creek to all of us
Is far beyond compare.