Welcome to

Harper Creek Community Schools
Calendar

Previous

December

2023

Next

S
M
T
W
T
F
S
1
2
3
4

Dec 4

4:00 PM to 7:00 PM

MS Boy's Basketball vs. Pennfield 8th Away, 7th Home

Calendar:

District Shared Events

5
6

Dec 6

Calendar:

District Calendar

Early Release Dismissal Times
1:30 PM Middle School
1:40 PM High School
2:35PM Elementary Schools

4:00 PM to 7:00 PM

MS Boy's Basketball vs. Hastings 8th Home, 7th Away

Calendar:

District Shared Events

6:00 PM to 8:00 PM

Location:

Home vs. Lakeview

Calendar:

District Shared Events

7
8
9
10
11

Dec 11

4:00 PM to 7:00 PM

MS Boy's Basketball vs. Marshall 8th Home, 7th Away

Calendar:

District Shared Events

6:00 PM to 8:00 PM

Location:

Dual Meet @ South Haven

Calendar:

District Shared Events

12
13

Dec 13

Calendar:

District Calendar

Early Release Dismissal Times
1:30 PM Middle School
1:40 PM High School
2:35PM Elementary Schools

4:00 PM to 7:00 PM

MS Boy's Basketball vs. Jackson Northwest 8th Home, 7th Away

Calendar:

District Shared Events

6:00 PM to 8:00 PM

Location:

Dual Meet BCC/Hastings @ Home

Calendar:

District Shared Events

7:00 PM to 9:00 PM

Location:

Harper Creek High School Auditorium

Calendar:

District Shared Events

14
15
16
17
18

Dec 18

4:00 PM to 7:00 PM

MS Boy's Basketball vs. Marshall 8th Away, 7th Home

Calendar:

District Shared Events

6:00 PM to 8:00 PM

Location:

Ho Ho Relays @ Home (Max of 2 spectators)

Calendar:

District Shared Events

19

Dec 19

7:00 PM to 8:00 PM

Location:

High School Auditorium

Calendar:

District Shared Events

20
21

Dec 21

Calendar:

District Calendar

Half Day Release Times



| | |
| --- | --- |
| 10:43 AM | Middle School |
| 10:50 AM | High School |
| 12:00 PM | Elementary Schools |

22

Dec 22

Calendar:

District Calendar

Half Day Release Times

| | |
| --- | --- |
| 10:43 AM | Middle School |
| 10:50 AM | High School |
| 12:00 PM | Elementary Schools |

11:15 AM to 12:15 PM

MS/HS End of Quarter 2/Semester 1

Calendar:

District Calendar

23
24
25

Dec 25

Calendar:

District Calendar

26

Dec 26

Calendar:

District Calendar

27

Dec 27

Calendar:

District Calendar

28

Dec 28

Calendar:

District Calendar

29

Dec 29

Calendar:

District Calendar

30

Dec 30

Calendar:

District Calendar

31

Dec 31

Calendar:

District Calendar


Looking for HC Inspired Gifts?
November 28, 2023
HCCS has some ideas for your gift-giving this holiday season.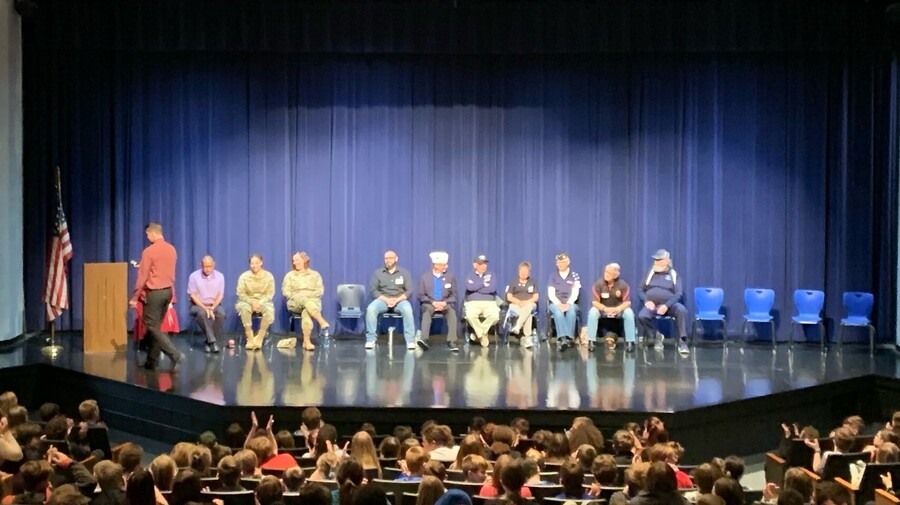 Veterans Visit Harper Creek Middle School
November 16, 2023
Twelve veterans visited HCMS to share stories from their service.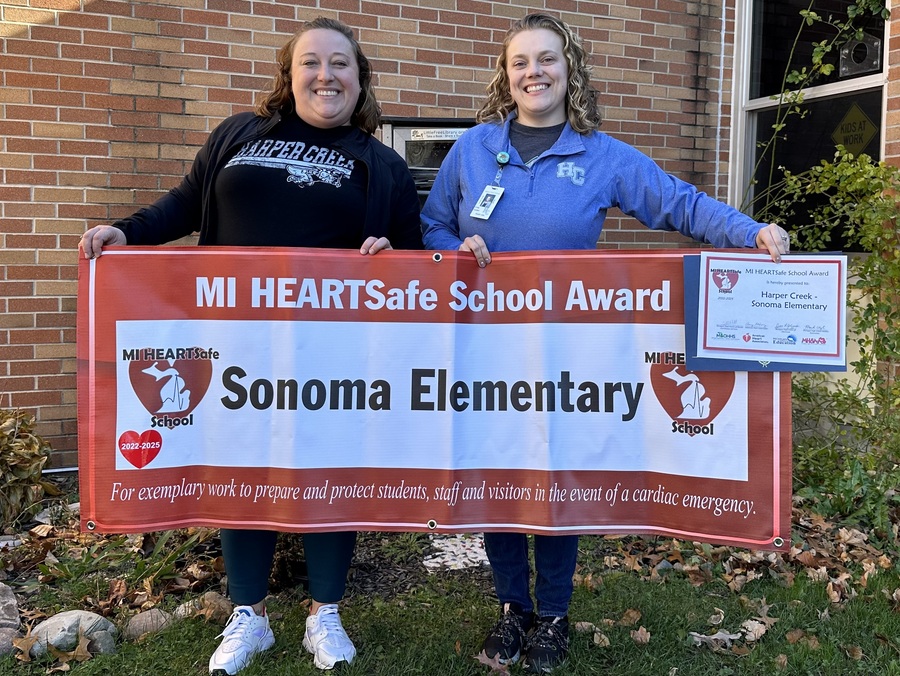 Sonoma Elementary is a Mi HEARTSafe School
November 16, 2023
Sonoma Elementary received the HeartSAFE School Award
Building Hours
Monday - Friday
7:30 AM - 4:00 PM
Directions
Stop the Silence. Help end the Violence.
All of us can be the eyes and ears of the community and ensure that our children are safe. I encourage everyone—students, staff, parents, and community members— to report potentially harmful or criminal acts using OK2SAY.
To submit a confidential tip: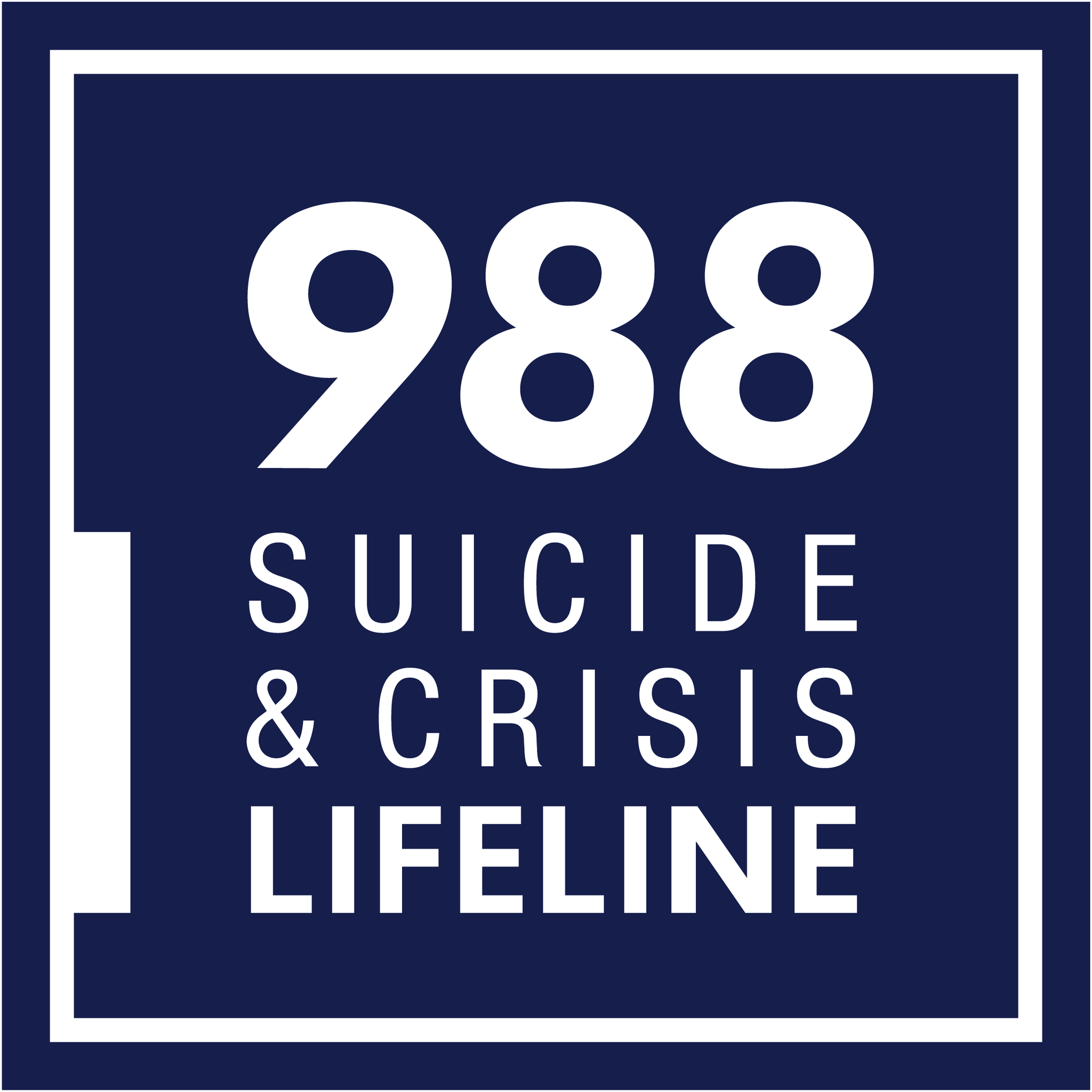 Annual Education Report
The Annual Education Report (AER) provides key information about the educational progress on the complex reporting of information required by federal and state laws. The reports contain information about student assessment, accountability and teacher quality. We have three AERs available to parents and the community. Below is a list of each school with a link to its AER letter and data.