Harper Creek Community Schools is pleased to announce that Sonoma Elementary has been named a Mi HEARTSafe School. This award is given to schools that have taken steps to know how to recognize the signs of a sudden cardiac arrest and to respond quickly by calling 911 and using CPR and an automated external defibrillator until EMS arrives. This designation is awarded for three school years.
Emily Golden, Health Aide at Sonoma Elementary, applied for the program. As part of the application process, she provided evidence showing that the school met all of the requirements for the award, including having a written cardiac emergency response plan, having at least 10% of the staff and 100% of the P.E. staff with current completion of CPR/AED certification. A list of the full criteria can be seen at MI HeartSafe.
"We are so proud to be named a MiHEARTSafe school," said Principal Shalen King. "This award reflects the hard work and dedication of our staff to keeping all who come to Sonoma, be it students, staff, or community members, safer."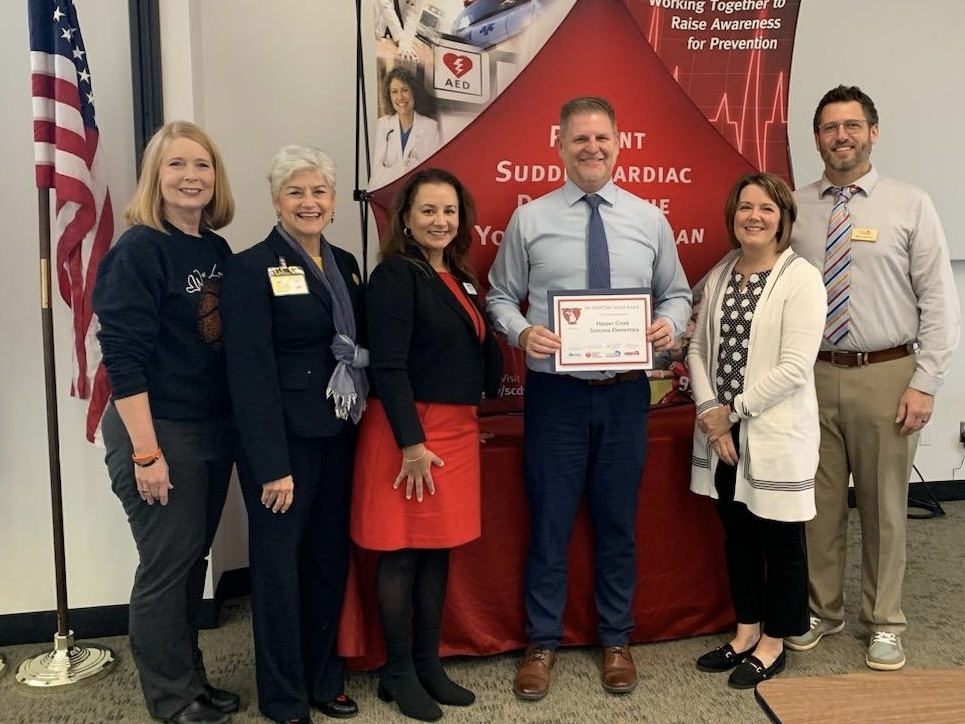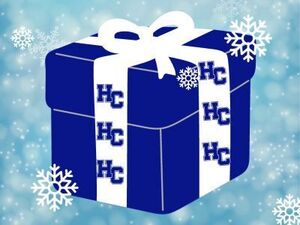 Looking for HC Inspired Gifts?
November 28, 2023
HCCS has some ideas for your gift-giving this holiday season.
Veterans Visit Harper Creek Middle School
November 16, 2023
Twelve veterans visited HCMS to share stories from their service.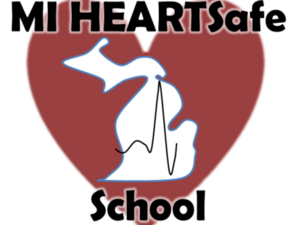 Sonoma Elementary is a Mi HEARTSafe School
November 16, 2023
Sonoma Elementary received the HeartSAFE School Award