Veterans from various branches of the armed forces visited Harper Creek Middle School, on Tuesday, November 7. An assembly was held for them in honor of Veterans Day, celebrated on November 11.
The entire HCMS student body participated in posing questions ranging from inquiring about basic training, which branch had the best "chow," the importance of discipline and living a healthy lifestyle, to the brotherhood and sisterhood bond formed in the service.
During the presentation, seventh-grade social studies teacher and organizer of this event, Adam Ries was presented with the Veteran's Advocate medal.
We would like to thank Walter Smith-MSgt Air Force, Jessica Brazionis, Kris Demarest-TSgt Air Force, Jessica Smith-TSgt Air Force, Frank Walker-Col Air Force, Juan Gonzalez-Air Force, Sunshine Cook, Marines, Tom Cramutolo-Marines, Jennifer Cramutolo, Don Kujawa, Marines, Ron Runyan-Navy, Brian, Mohlman, Charles Shaw, Curtis Worf, and Cheryl Lutz for giving the students of HCMS this first-hand experience with military veterans. Most of all, we thank all of them for the sacrifices they have made and for their service to our country.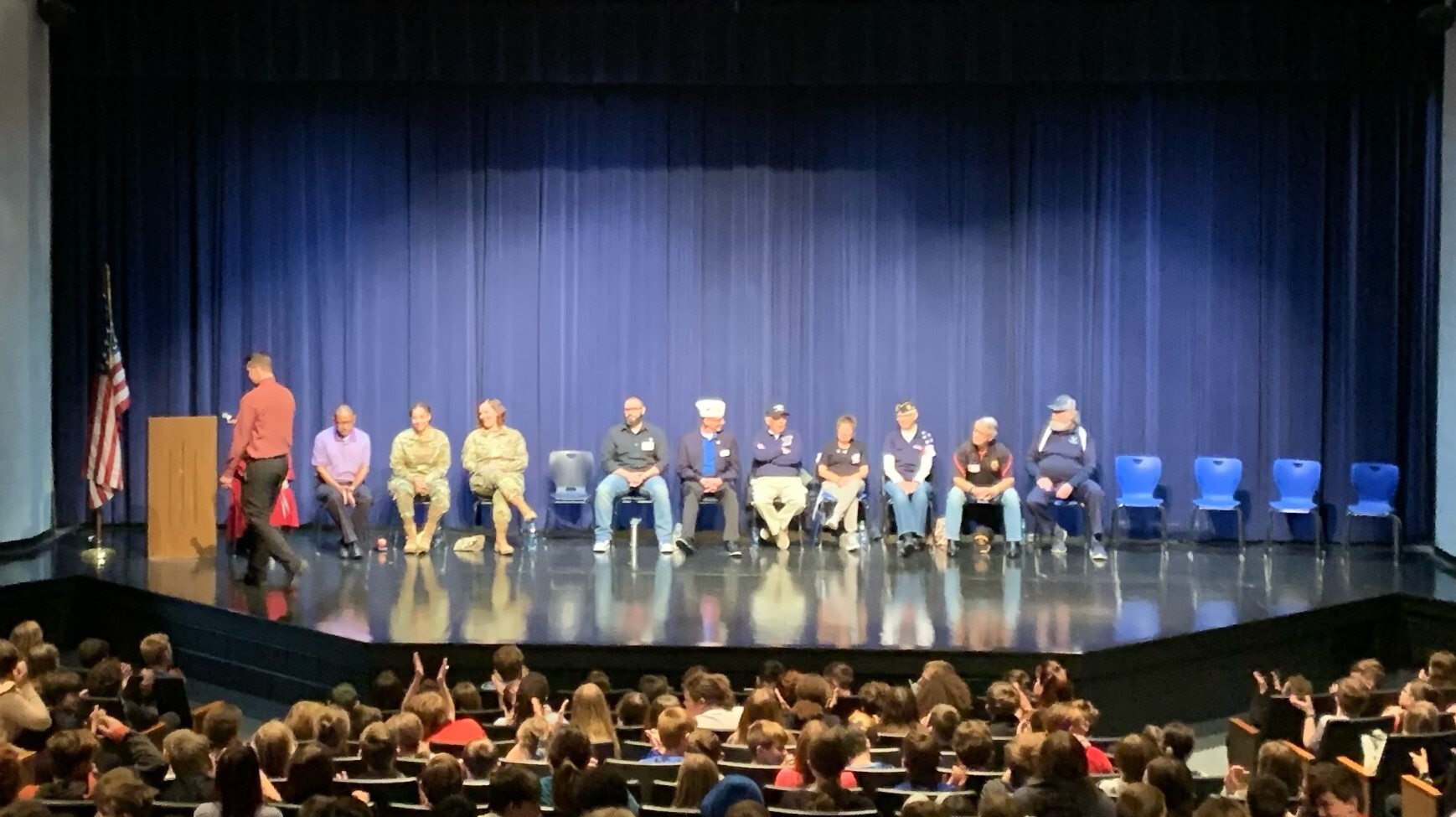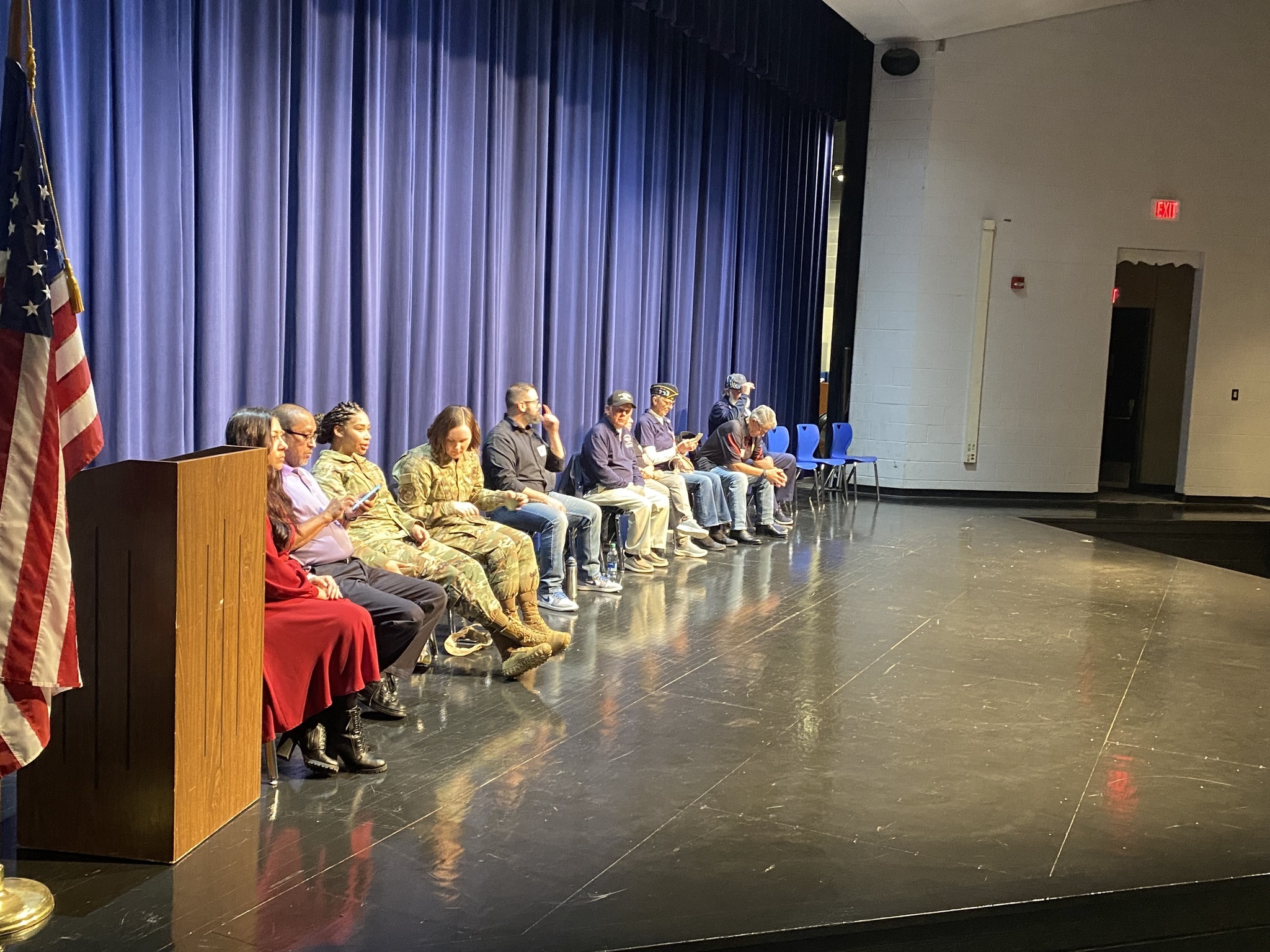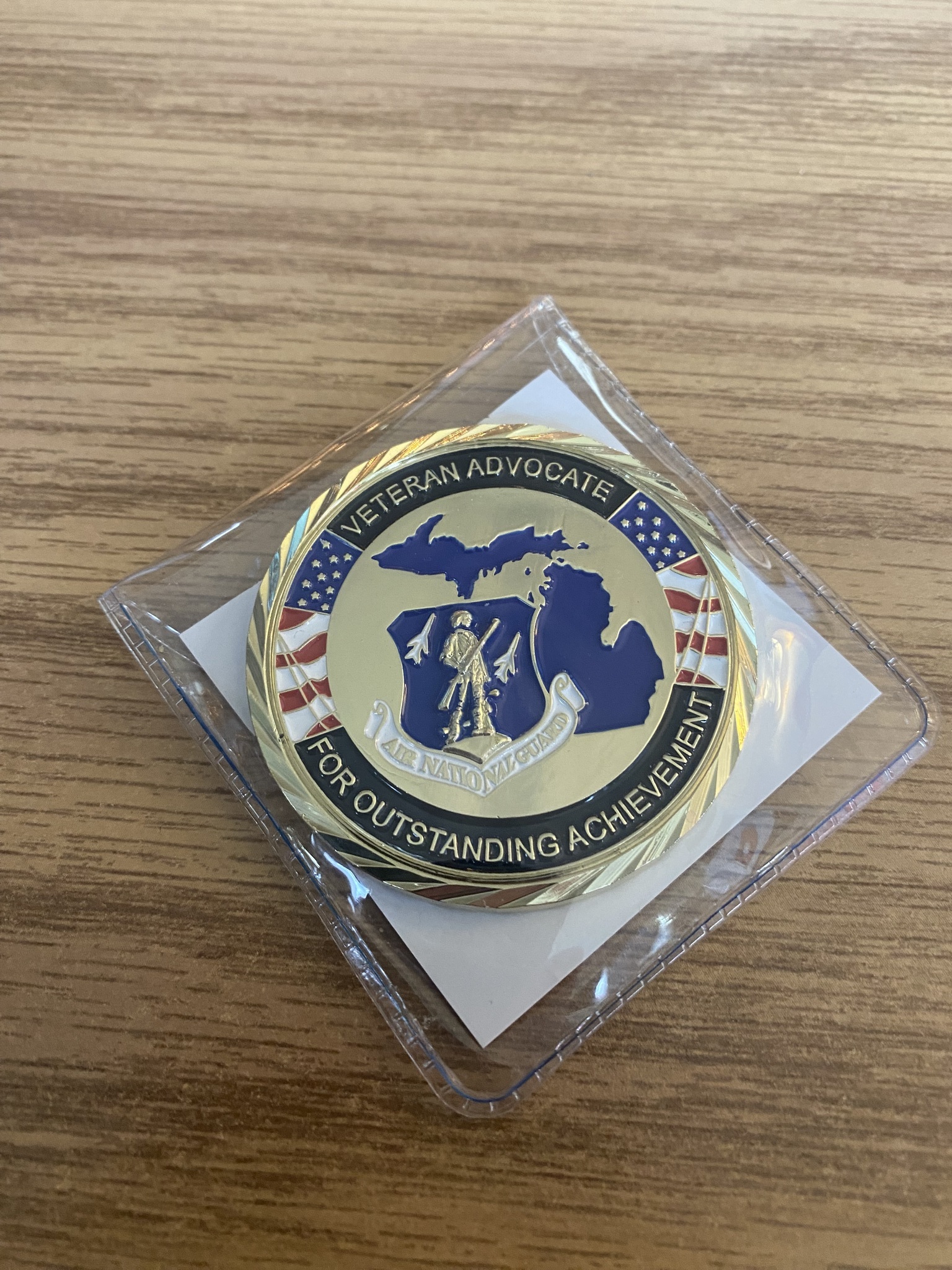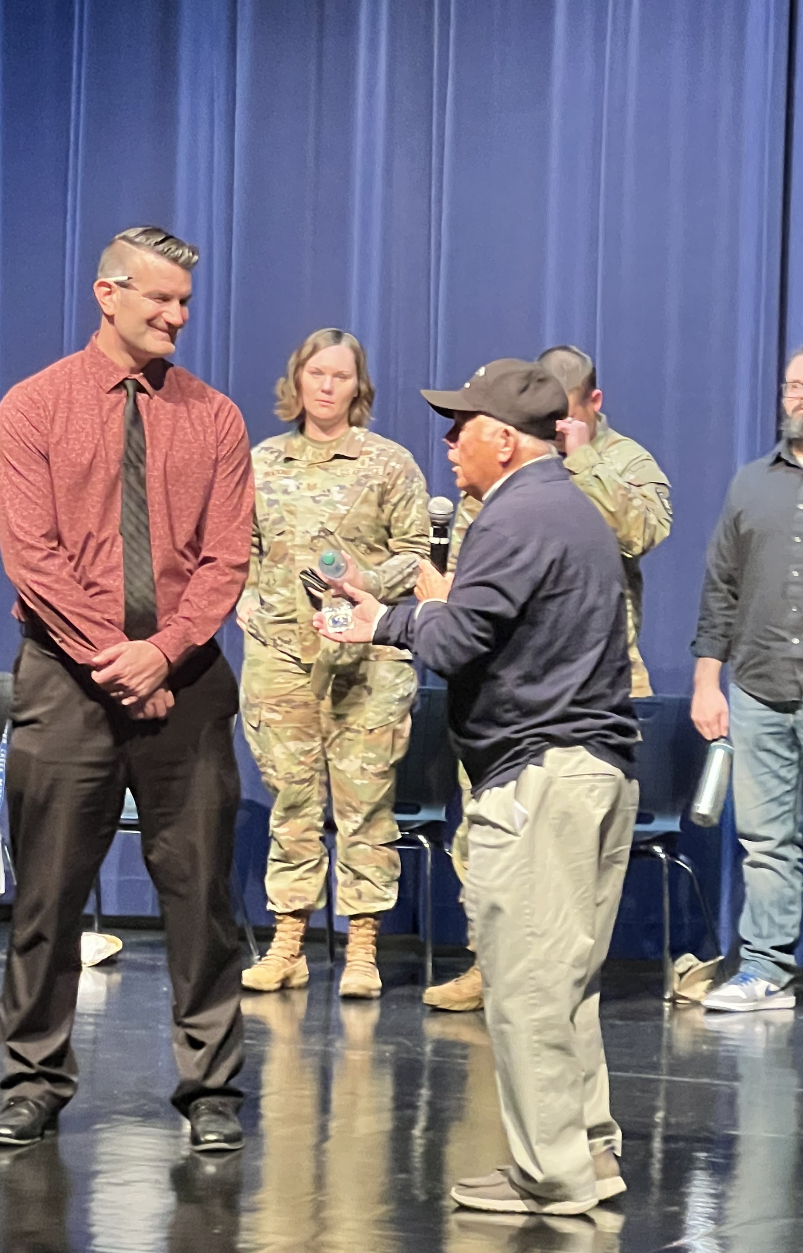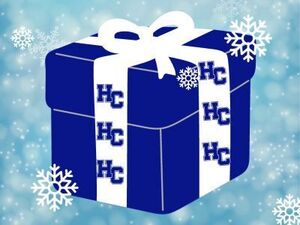 Looking for HC Inspired Gifts?
November 28, 2023
HCCS has some ideas for your gift-giving this holiday season.
Veterans Visit Harper Creek Middle School
November 16, 2023
Twelve veterans visited HCMS to share stories from their service.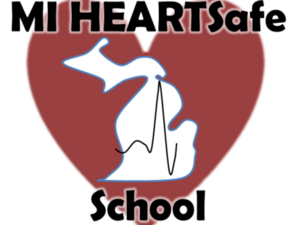 Sonoma Elementary is a Mi HEARTSafe School
November 16, 2023
Sonoma Elementary received the HeartSAFE School Award